Tunnel Kiln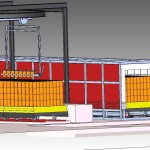 Tunnel KilnCoal based DRI plant
Tunnel Kiln history dates back to 1807 when Hoganas first used this process to produce iron powder of 99.9% purity.
When iron ore is mined or processed (in a crusher), lots of fines are generated. Quantity of fines generation is a function of the quality of ore i.e. whether it is hard or soft. Iron ore fines are usually subject to beneficiation and/or pelletisation thereby converting them back into hard rock-like shapes (pellets) with a proper tumbler index. These pellets are then used for making sponge iron.
Rotary kilns have a drawback upon the size and quality of iron ore that can be used. Initially, when the process was first introduced, the ore with an iron content >/= 65% was preferred and the preferred size of ore was 5-18mm. And coal of minimum "B" grade was required to be used for the solid state reduction or DRI making process. With the passage in time, quality of both iron ore and coal declined and still DRI was being produced. However, the only solution for iron ore fines was beneficiation, if required, and pelletisation. And coal fines virtually lost their commercial value.
While both of the key materials are available in abundance, one of the best means of utilising them is the Tunnel Kiln. Some of the key attributes of the Tunnel Kiln are…
Tunnel Kilns can use soft ore
Tunnel Kilns can comfortably work with Iron Ore fines (</= -5mm)
Both Haematite & Magnetite can be converted to sponge iron using Tunnel Kilns
Tunnel Kilns are comfortable with coal fines and mill scale
Uniform product quality
Production cost from Tunnel Kilns is lower than that from rotary kilns
Extremely low on environmental pollution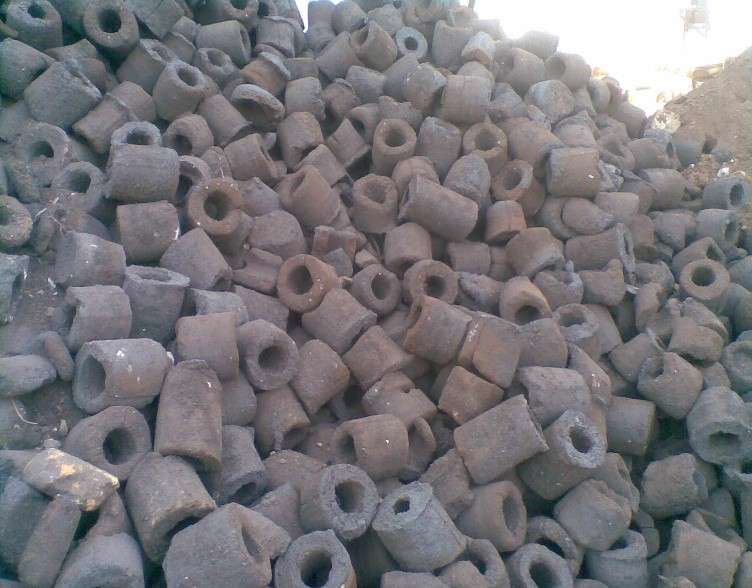 The Research & Development team of Electrotherm has extensively worked upon this process of Sponge Iron making and we have successfully produced sponge iron from our 25TPD Tunnel Kiln at our steel making complex at Samakhyali, Kutch. A sample of the product from our Tunnel Kiln is shown here…
We had successfully experimented with a variety of raw materials like iron ore fines from Bellary and Barbil (in India), iron ore pellets from Bahrain, domestic and imported varieties of coal, self-developed and imported varieties of saggers etc. and our R&D team has developed a software whereby we can support any combination of raw materials to produce quality sponge iron from a supposedly waste material.
Quality of sponge iron made by the Tunnel Kiln technology is superior as compared to that made from the rotary kilns because, while the input raw material gets just about 24hours for the reaction, the figures almost reverse in case of the Tunnel Kiln. Reaction time of 42 hours in the Tunnel Kiln provides ample opportunity for the raw material to completely react and this results into superior Fe metallic from the end product.
Flow chart of the Tunnel Kiln process is as under…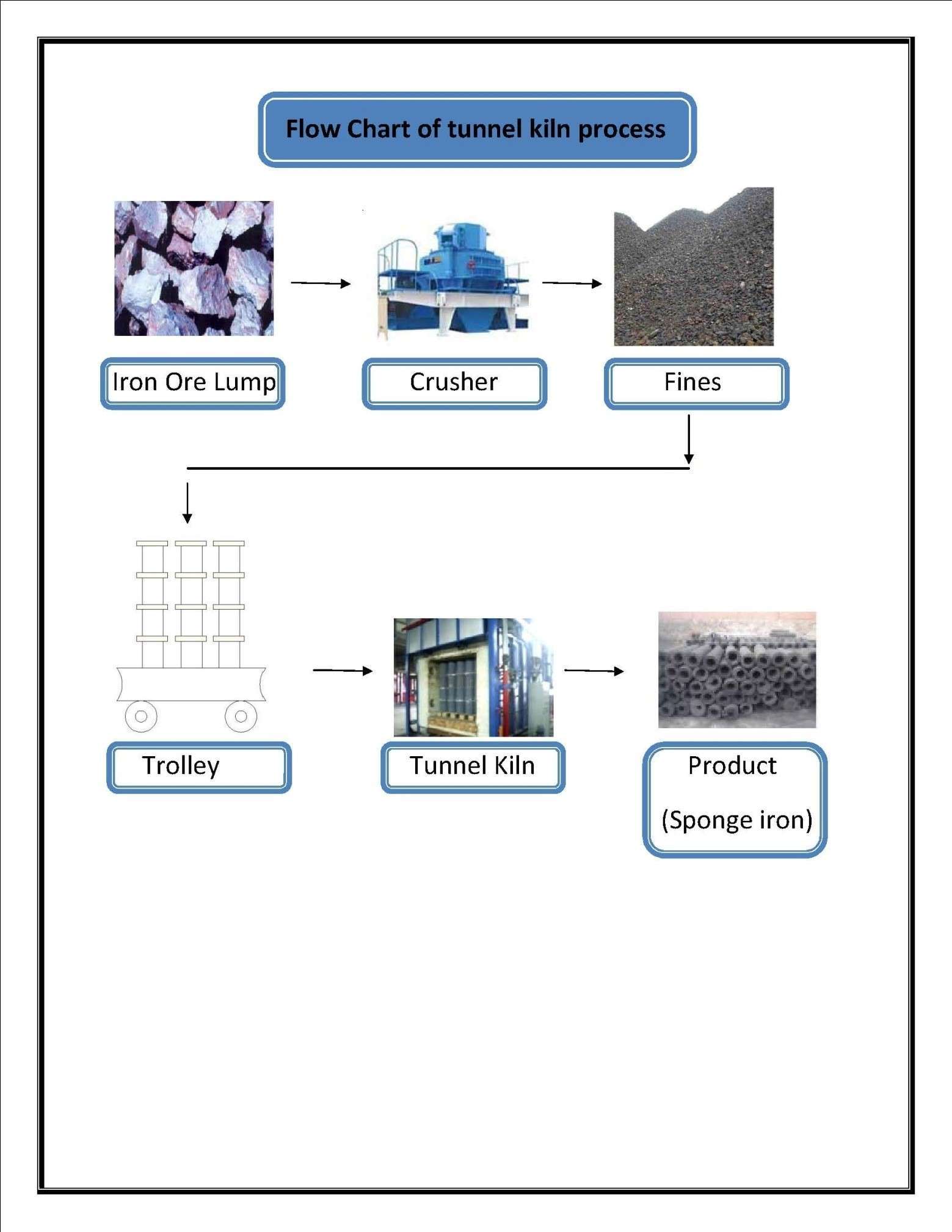 Today, Electrotherm can comfortably offer Tunnel Kilns of 50, 100 & 150TPD capacity.